Wednesday, October 05, 2005
Great Music in Silicon Valley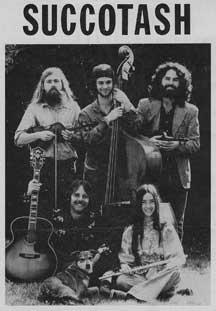 Sure wish I could be on the West Coast for the reunion of Succotash, Joe Weed's acoustic band from the 1970s. Joe writes:
All of the original 1976 members of "Succotash" -- Bruce Bowers, Vince Flores, Steve Kritzer, Beverly Smith, and Joe Weed -- will perform a reunion concert on Friday, October 21, at 8:00PM, at the Espresso Garden Cafe, 814 S. Bascom Ave, San Jose, CA 95128. Tickets are $18.00 in advance, and $20 at the door. Tickets can be ordered from joe@highlandpublishing.com, or by phone at (408)353-5494.

Joe Weed
is one of the most delightful practitioners of the art of American music. Do yourself a big favor and go. Let me know how you like it!
Technorati Tags: JoeWeed, Music