Sunday, February 26, 2006
Amazing record!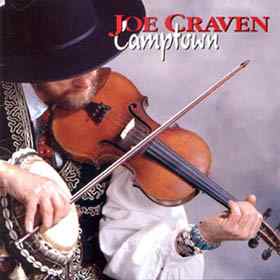 Joe Craven
has just re-released Camptown, his best self-titled album, recorded a decade ago. Joe was a member of David Grisman Quintet until a few months ago (and before that, the Garcia Grisman acoustic band). Alone he's the most natural musician I've seen since Hendrix; there's no boundary between himself and his instruments (and his sound system, which he plays like an extension of himself). You can
buy Camptown here
.
By the way, Joe Craven will be Musician in Residence at
F2C: Freedom to Connect, April 3 and 4 in Washington DC
, the Internet Freedom conference by isen.com and pulver.com. [Register now, ONLY 2 DAYS LEFT for deep discount pricing. Use code FOBDL for $295 rate until 11:59 PM EST on February 28. (Compare $1195 on or after April 1. Want Ginsu Knives too?)]
Some of
Joe Craven's notices
:

audacious as a reggae version of an Irish reel or a samba-style 'Camptown Races'
the concept so bent and the playing so crisp . . . a great one-world ball of sparkling musicianship and tangled rhythms
Craven plays everything from violin . . . to mandolin, mandola, cavaquiño, ukelele and a full range of percussion instruments
the reverent humor of Craven [subjects his] music to strange and playful mutations but never resort[s] to mocking the original

Joe re-invents himself on almost a daily basis. You never know which direction Joe is going to go. He's always innovative and truly wonderful. He connects with the crowd like no one else.
Joe Craven's new look at old songs will open ears and expand the boundaries . . .
Technorati Tags: F2C, GratefulDead, Music, JoeCraven