Thursday, September 14, 2006
Woods Hole School Reunion
I've been affiliated with a lot of big name schools -- Harvard, Johns Hopkins, CalTech, MIT, to name a few -- but I'm proudest to be an alumnus of the Woods Hole School, a public elementary school. One of the highlights of my summer was the Woods Hole School Reunion on August 19. It was open to anybody who was affiliated, and it attracted not just former students but also teachers, parents of students and some erstwhile summer kids who wished they were alumni.
The Falmouth School System's bean-counters closed the Woods Hole School as a public elementary school in 1982, but the Woods Hole Community Association continues to maintain the building and administer it to host numerous educational programs, including the
Children's School of Science
, of which I am also a proud alum. Here's a picture taken on June 25, 1982, the Woods Hole School's last day as a public elementary school: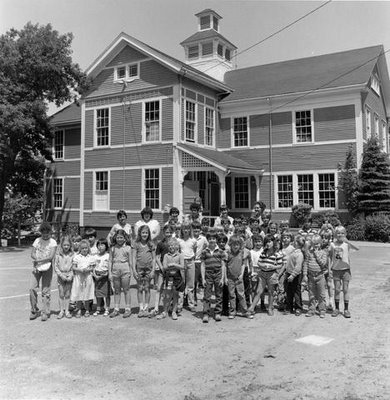 And here's Mrs. Robinson's second-and-third grade class, which includes at least two future scientists, a future oil tanker captain, a future champion sportfisherman, a future Episcopal priest, the future head of BBC's Iraq bureau and a future Internet pundit.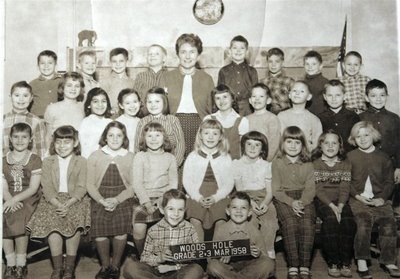 Out of my 16-kid class, seven showed up at the reunion. Here's five of us, or six if you count the fellow in the blue baseball cap: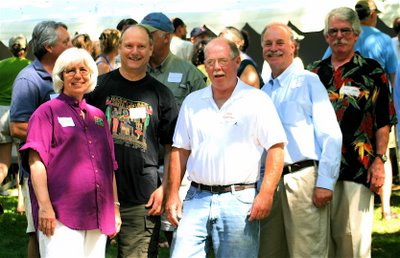 Technorati Tags: WoodsHole