Friday, January 26, 2007
Ai Wei Wei at DLD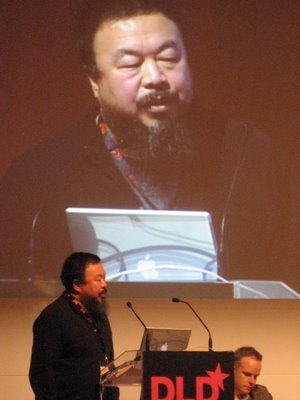 DLD was an altogether amazing conference
in Munich last week. I don't even know where to begin . . . it is an experience that will take months to assimilate.
Ai Wei Wei
stood at the podium on the last day mumbling in Chinese, while a successive translator tried to capture the gist in English. He showed
amazing pictures of his projects
-- note: wait for this link, it is coming from Godknowswhere.cn . It was a revelation that China supports such creative giants as Ai Wei Wei.
Technorati Tags: China, Conferences, DLD, DLD2007