Thursday, November 22, 2007
One Laptop Per Child by Nitrozac and Snaggy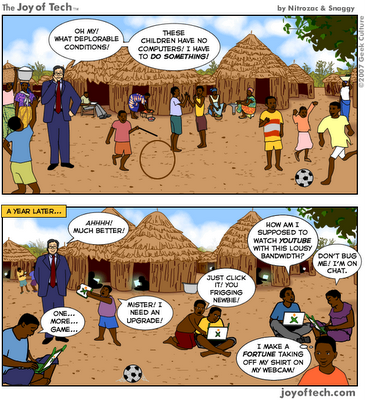 Thanks to Snaggy for permission to use this! [
Original
]
Thanks to
Dewayne
for the pointer!
If it's funny it must be true, yet village life is neither that ideal nor post-tech life that screwy . . . and, yes, I signed up for
Give One, Get One
at One Laptop Per Child, only $399, yesterday!
Only five days left.
UPDATE: extended through December 31.
Technorati Tags: OneLaptopPerChild