Thursday, April 03, 2008
Shang Goodwin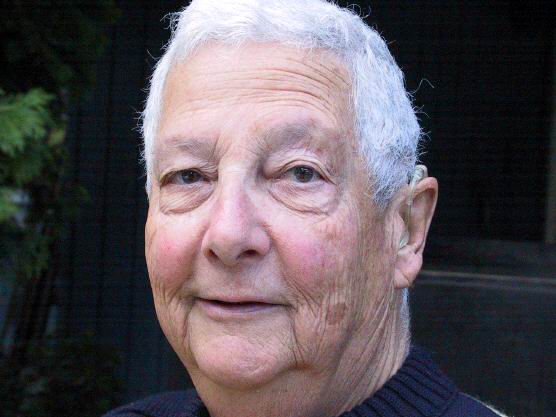 Shang Goodwin died on April 1. I think it's a cruel April Fools joke, because as long as I'm alive, he will be too.
[I took this photo of him about two years ago. It is licensed under
the same CC license
as most of the rest of this blog.]
UPDATE 4/9/08 . . . this article keeps changing as I find new pictures to add. Also some of the comments from others who Shang touched are beautiful . . .
Shang's secret -- not a secret, a finely-honed skill -- Shang's craft was listening. He would ask you a question and listen with his whole brain to the answer. Then he'd ask you a deeper question. Sometimes they were very personal questions; if somebody else had asked, it'd be impolite. But Shang had such genuine curiosity that it was OK when
he
asked.
One day, two of Shang's other friends, John B and Carol B, and I were sitting in a restaurant on a slow night, and we consciously Shanged our waitress. We were emulating Shang, asking ourselves at every step, what would Shang ask? We tried to dig deeper, and we asked follow on questions, and we remembered the answers, and we actually learned all about her. She told us her story, right down to, "Are you going to have kids? How many do you want?" She told us, if a bit hesitatingly. We weren't as good as Shang was at it.
It is astonishingly rare to be so purely curious about somebody you're not dating or working with or have some kind of ulterior motive on. I have not Shanged anybody since then. But I don't know why. There's a cultural MYOB ethic, for sure. But, just as surely, people want to tell their story, and mostly, people's stories are fascinating -- if you get the real story. Why don't we ask more? Why don't we want to know who the people around us really are?
[This pic is of Shang and Carol Reinisch on the Quissett Yacht Club race committee boat, by permission of Carol. Please ask her about re-use.]
Shang did that with everybody he knew. And not just once. If you saw him two weeks later, or the next summer, he'd remember, and he'd ask you very specifically how it went, or what happened. And he'd listen. And he'd keep asking with disarming openness until he understood. And got the story.
Once he got my story out of me, well, it was impossible not to like him. And Shang was as open himself as he was curious. He told me all about his summers in Woods Hole and Quissett 70 or 80-some years ago. He used to wear braces and corrective shoes. One day when he was a kid, his older brother tricked him into climbing onto "the gaslight" -- a buoy in the mouth of Great Harbor that's still there -- and then the brother sailed away. Another time, his brother asked him to do a favor, and in return, he (born Charles) demanded that his brother call him Shanghai, after the hero of a book he was reading. He was never Charles again.
Shang was geeky and quirky, and kind of frail in a robust way, but unfailingly happy. He knew everything about flags. Everything. Not just American flags, but every kind of flag and crest and burgee and seal and pennant. Provenance, etiquette, symbology, you-name-it. He carried the Stars and Stripes at the head of the rag-tag July 4th parade in Quissett every year until last year, when his pancreatic cancer had begun to weaken him.
A couple of years ago, in the middle of the summer, Shang told me that he and his wife would be in New York on November 3 and would like to take me and my wife out to dinner. Sure enough, on November 3, 2006, we went to a very nice French restaurant. Shang relished every bite. He and Charlotte were charming company. Paula and I had huge fun.
One day at breakfast late last summer, at the bakery in Woods Hole with
about eight other friends sitting around the table
, Shang turned to me, without any context, in a low voice but in a matter-of-fact way, told me, "I'm not coming back. This cancer is all through me." Nobody else heard. I didn't know what to do. The circumstance dictated a matter of fact answer, and I tried. I caught my breath. I wanted to stand up and scream, "NO FUCKING WAY SHANG." I wound up suppressing everything. Shang turned back to the conversation as if it were just another breakfast on just another summer day. And so did I.
[I took this photo (same CC license as this blog) a few years ago at breakfast. It illustrates Shang's participatory sense of humor.]
I saw Shang one more time. Last fall I told him and Charlotte I was going to a meeting in Washington, and could I stop by and visit him in Baltimore. Of course I could. I took the train down, took a taxi to Shang and Charlotte's house.
Shang was home from the hospital between chemo treatments and in GREAT spirits. He was wearing a beautiful green shirt, a loud bow tie, and Bermuda shorts with a urine bag and catheter peaking out from one leg of the shorts -- the outfit looked very stylish on him.
He was just as "all there" as ever, and we talked about everybody in Woods Hole and what we were all doing. He has a realistic view of his own condition. He said he wanted to, "beat the bell curve." The chemo actually did seem to be shrinking the tumors.
He described his doctors at Johns Hopkins in detail. He thought they were the best. My guess is he had discovered his doctors' hobbies, what kind of music and art they liked, their wives' names and what they did, their kids and how old they were and what they liked to do. And when they decided to become a doctor, why they decided to become a doctor, what their parents did and whether they were doctors, how they experienced medical school, etc., etc., etc.
At that point, he was hoping he would get to Woods Hole one more time, but I don't think he ever made it back. I left him sitting on the couch with a giant toothy smile plastered all over his face. And that huge, loud bow tie. That's how I want to remember him. Charlotte drove me back to the train station. On the way she said she couldn't imagine a better patient. He was unfailingly happy.
I just Googled for Shang's obit, but it's not there yet. It will be. Meanwhile, just this, from the Baltimore Sun via a Woods Hole friend:
GOODWIN , Charles On April 1, 2008, CHARLES GOODWIN; beloved husband of Charlotte Ober Goodwin. Survived by four step-children, Acha Lord, Mason F. Lord, Jr., Hambleton D. Lord and Rebekah L. Gardiner. Also survived by four granddaughters, four grandsons and one sister Emily G. Kemp of Nebraska. A Memorial Mass will be held at St. Mary's Seminary, 5400 Roland Avenue on Monday, April 7, at 4 p.m. In lieu of flowers, contributions may be sent to Gilman School, 5407 Roland Avenue, Balto, MD 21210 or to Woods Hole Oceanographic Institution, Woods Hole, MA 02543. Arrangements by family owned Henry w. Jenkins & Sons Funeral Home.
Goodbye Shang. I'll never ever forget you.
Technorati Tags: Friends, RIP, WoodsHole
Comments:
I never met Shang and I'm sure I'm poorer for it.
One of the things that impresses me about David is how much he cares for people. There are so many technologists who are in it for money or the love of technology, but David truly loves people and technology is a way to help connect people and make the world a better place.
You need to listen to David and those who are like him - they get "it". Now if there were only more like him.
Post a Comment