Monday, March 23, 2009
w00t!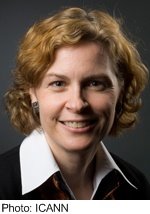 From Tech Daily Dose [
link
]:
Monday, March 23, 2009
OneWebDay Founder Tapped By Obama

Internet law expert Susan Crawford has joined President Barack Obama's lineup of tech policy experts at the White House, according to several sources. She will likely hold the title of special assistant to the president for science, technology, and innovation policy, they said.
[snip]
Technorati Tags: BarackObama, OneWebDay, OWD, SusanCrawford
Comments:
Crawford is not qualified for the post. She is a lawyer and lobbyist (didn't Obama pledge not to hire lobbyists?), not a technologist. Her attempts to comment on technology and tech policy are fraught with huge numbers of fundamental errors. And she is a strong advocate of stifling regulation of the Internet -- regulation that would limit consumers' choice of broadband providers, deter deployment of broadband to areas which are now unserved, raise the price of Internet service for all Americans, and harm the quality of service that users receive. We can only hope that the Administration will reconsider this appointment, which could do great harm to our country.
Post a Comment