Monday, September 28, 2009
Happy Birthday Norton Buffalo!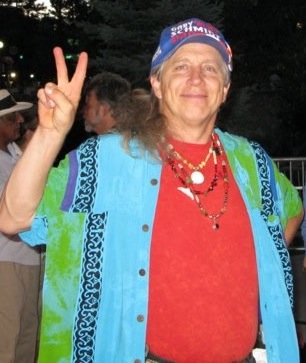 Norton Buffalo, harmonica player extraordinaire
,
turns 58 today
.
Not all that big a deal, except that he's just been diagnosed with stage four lung cancer, and it has spread into his brain.
Norton has played with many of the great ones. Steve Miller (for 28 years), Roy Rogers, Bonnie Raitt, Johnny Cash, the Doobie Brothers, Elvin Bishop, Merl Saunders, . . . Some of Norton's most touching work is on
The Vultures
, an all-acoustic string-band-style sendup of sixties hits like Alley Cat, Stranger on the Shore and Moon River.
Here's one guy I'm going to miss when he's gone. Happy Birthday Norton!!!
Technorati Tags: JoeWeed, Music
Comments:
Hey this is Raven,your biggest,loving fan! Ok I am terry farmer's granddaughter,he pro. talks about me, but maybe he doesn't but I heard that you have LUNG CANCER now! I just wanted to say i am realy really really sorry!!! =[ You are the best Harmonica player I have ever heard play!!!! (not lieing!) =] okay and I also found out your birthday just passed and it was September 28th and that is when my little sister birthday is to and she just turned 8! Okay I guess I got to say by now, but talk to you soon! and I hope you liked that BIG CARD!So now all I want to say is I hope you get better soon! and you are in my prayers! and I will make sure you are remembered in history! PEACE OUT!
Post a Comment